Our Story
Find out how our founders and history play an ongoing role in our commitment to our mission, and why API is committed to delivering high quality programming that is safe, affordable, and accelerates learning and career growth.
Honored for Our
AWARD-WINNING PROGRAMS
Innovation in Online Programming Winner

People's Choice Award Winner
Innovation in Sustainability Award Winner
People's Choice Award Finalist
Dedicated to providing high-quality, affordable
Experience-Centered Programs
Our Founding
Academic Programs International (API) was founded in 1997 by our founding mamas, who were dedicated to providing high-quality, affordable study abroad programs for U.S. students. Their diverse experiences abroad, first as students and later as professionals, shaped their philosophy on the value of international education as a means of promoting intellectual curiosity, cultural sensitivity and holistic personal development.
We Believe…
…in putting students at the heart of all we do. Through responsive student advising, thorough program preparation, and strong, local support services on-site, students arrive feeling confident and ready to experience, learn, and explore. We strive to make international educational experiences accessible to as many participants as possible through scholarships and by providing multiple program components at a low program cost.
Experiencing Programs with API
Experiencing Programs with API
Experiential Programming
Through the creation of APIConnect, an experiential education technology platform, API helps colleges, universities and students create and discover learning experiences customized to meet their needs. APIConnect offers a vast library of destinations, accredited courses, internships, and original programming geared toward maximizing students' college experiences so they are better prepared for the workforce upon graduation. API sends thousands of students on hundreds of experiential programs both virtually and in more than 60 cities in nearly 25 countries in Asia-Pacific, Europe, Latin America, North America, and the Middle East.
Our Mission
We encourage students of all ages to embark on an experiential education journey that enriches lives and communities, helping every student, college, and company to achieve their goals.  
Our Vision
To lead advances in global, experiential learning.
API Volunteering with Central Texas Food Bank
Pursue your passion.
By doing what we love, we can change the world.
Innovate.
We bring creativity, a collaborative spirit, and the resources to develop transformative and accessible experiences for students.
Embrace individuality and diversity.
We foster respect, empathy, and perspective.
Deliver superior service, safety and quality.
We deliver exceptional experiences with student well-being as our highest priority.
Learn and grow.
We promote personal growth and learning from the world at large.
Demonstrate the highest integrity.
We are committed to honest, ethical practices and adherence to social and governmental norms wherever we operate.
Avathon Capital is all-in on fostering innovation and impact across the education and workforce management markets.
We work to create meaningful connections and new possibilities – not just for our partners and their companies, but for all of their constituents. We use our networks to connect our partners to market experts and influencers who can support them with ideas and expertise. Our portfolio companies also support each other, giving our executives a peer network where they can collaborate and share insights.
Patrick Vogt
He | Him | His
Chief Executive Officer
Read Bio
Patrick Vogt initially began working with API as an Avathon Board Member, and is now CEO in the shared Office of the CEO. He has more than 30 years of experience building innovative technology and products, accelerating company growth, and establishing mission-based organizational cultures.
Prior to joining API, Patrick was CEO of The National Research Center for College & University Admissions™, which is now a part of ACT®. Patrick also served as CEO for both public and private digital media technology companies and has held senior executive positions at some of the most prestigious brands in the world, including The Weather Channel, Sony, HP, and Dell. Patrick was most recently CEO of HealthiNation, an Emmy Award-winning health and wellness digital video company. Prior to HealthiNation, he was president of The Weather Channel's (TWC) International Division where he led all business outside of the United States and across all product categories including digital, professional, and TV.
Patrick received a bachelor of science degree in business from the State University of New York and holds an MBA from the Hagan School of Business, Iona College.
Kristin Flor
She | Her | Hers
Chief Operating Officer
Read Bio
As Chief Operating Officer, Kristin oversees operations, finance and accounting, globally. She is a seasoned business partner with broad experience at both public companies and venture-backed startups. Prior to joining API, Kristin was CFO of The National Research Center for College & University Admissions™, which is now a part of ACT®. Throughout most of her career, Kristin has led the hyper growth of technology companies through organic growth, global expansion, and M&A activity. A key part of executive management teams, Kristin has been responsible for the company's corporate finance function and has raised several rounds of capital and secured various debt financing arrangements at Integral Ad Science and PulsePoint:  both digital marketing technology companies. She also held positions at Thomson Media, a former subsidiary of the Thomson Corporation, and she began her career in Boston at Arthur Andersen LLP, where she served start-up and growth clients in the software and bio-tech industries. Kristin holds a BS in Accounting and a minor in Finance from Providence College, and earned her CPA in 2000.
Scott Paprocki
He | Him | His
SVP of Programming, Product & Data Science
Read Bio
Scott Paprocki is the most recent addition to our executive team, and is a  driving force behind the API Connect platform. He has 20+ years of Software as a Service (SaaS) technology experience in fast moving and high growth environments. He is , and is author of a patent filing for data aggregation and modeling. Scott's proven track record for building teams and market disruptive products will help API to redefine and make experiential learning more accessible.
Scott earned his BBA from the Red McCombs School of Business at the University of Texas at Austin, majoring in Management Information Systems.
Mary Kay Hyde
She | Her | Hers
SVP of Marketing & Enrollment
Read Bio
Mary Kay Hyde joined API in November of 2020 as Senior Vice President of Marketing and Enrollment. In her role, she and her team help students find and enroll in life transforming API experiences, and help colleges and universities discover the benefits of APIConnect affiliation and membership. 
Mary Kay has spent her career in technology beginning with semiconductor sales and then, in marketing at tech giants Compaq, HP and Dell. Prior to joining API, Mary Kay was CMO at HotSchedules, which merged with London-based Fourth in 2019. She also worked in higher education in her role as Vice President of Marketing at NRCCUA, which was acquired by ACT in 2018. 
Mary Kay received Master's and Bachelor's degrees in Communications from Texas A&M University and The University of Texas at Austin, respectively. In her free time, Mary Kay helps her teenagers peruse API's high school summer and gap programs. She also enjoys running, reading, and visiting her family in California. 
Howard Lurie
He | Him | His
SVP of Research and Evaluation
Read Bio
Howard Lurie is the Senior Vice President for Research and Evaluation and joined the API Abroad team in September 2021.  He is responsible for establishing and leading API's new research and evaluation services, focused on assessing the preferences and motivations of both prospective and alumni learners seeking study away/abroad and experiential learning opportunities.  
Prior to joining API Abroad, Howard served for six years as the Principal Analyst for Online and Continuing Education at Eduventures, an independent research and advisory firm. At Eduventures, Howard designed and directed nationally representative research studies investigating the adult learner market, competency-based education (CBE), alternative credentials, and Online Program Management (OPM) services. Howard was the principal investigator for Eduventures' 2016 – 2019 study Deconstructing CBE: An Assessment of Institutional Activity, Goals and Challenges in Higher Education.  In addition, Howard provided research-driven advisory services to a broad range of higher education institutions and technology companies. 
Previously, Howard served in management and leadership roles at Acrobatiq, EdX, and WGBH where he co-founded and directed PBSLearningMedia, a free digital resource used by millions of secondary and postsecondary students. 
Howard holds degrees from the University of Massachusetts at Amherst, and Teachers' College, Columbia University. He has taught history at the high school, community college, and postsecondary levels. Howard is an avid sailor and runner, and has completed seven marathons throughout North America. 
Emily Wattman-Turner
She | Her | Hers
SVP of Strategy
Sherri Gilmore
She | Her | Hers
SVP of Training and Strategy
Craig Bonnist
He | Him | His
Chief Legal Officer | Student Privacy Officer
Read Bio
Craig Bonnist is an attorney who, prior to joining API, was a partner with the law firm McCarter & English, LLP.  Craig has many years of experience practicing law, with a particular expertise in Employment law, regularly counseling employers and representing them in employment disputes. As a litigator, he successfully defended his clients in matters ranging from breach of contract and restrictive covenant claims to discrimination, sexual harassment and retaliation claims. He has successfully litigated through verdict in numerous cases, including several notable favorable and published decisions.
Craig's prior expertise included negotiating and drafting employment contracts as well as retention, separation, release, confidentiality, non-solicitation and non-compete agreements. He has represented corporations and
chief executive officers in negotiating complex contracts and retention agreements. In addition to handling employment and compensation matters, Craig regularly defended and counseled businesses on contract and other commercial litigation matters.
Craig formerly served as a Co-Chair of the Westchester County Bar Association's Labor and Employment Section, was a member of the Labor and Employment Section with the American Bar Association. Craig was also a frequent lecturer, author and commentator on issues affecting employers. He has been a
CNBC contributor, offered employment advice in several financial publications, and presented on employment law topics for several continuing legal education programs. He authored a chapter entitled "The Objectives of Employment Agreements and the Inclusion and Drafting of Effective Provisions to Fulfill Those Objectives" in the 2015-2016 edition of the book Negotiating and Drafting Employment Agreements and co-authored an article titled "Sexual
Harassment Claims – Changing the Response Calculus" for Bloomberg's Daily Labor Report.
About Our Broader Team
Our success is owed in large part to the dedication of our staff, both stateside and abroad, our spirit of innovation, and the strong relationships we have cultivated with partner institutions.
We strive to provide individual attention to every participant and attract students from across the U.S. and the world.
ABOUT OUR ADVISORY BOARDS
The API Strategic Academic Advisory Board
API established the API Strategic Academic Advisory Board (SAAB) with the goal of considering innovative perspectives from senior international officers and other senior campus leadership at key US partner institutions. The SAAB assists API as we evaluate strategies for improving existing programming and as we design or expand new academic experiences.
The Strategic Academic Advisory Board complements our existing API Advisory Board, which focuses on a broad scope of programmatic and policy considerations. Meet our API Advisory Board here.
Samantha Brandauer
Associate Provost and Executive Director of the Center for Global Study and Engagement, Dickinson College
Betsy Morgan
Provost, University of Wisconsin-La Crosse
Kalpen Trivedi
Vice Provost for Global Affairs, University of Massachusetts Amherst
Anastasia Vrachnos
Associate Vice Provost for International Initiatives, University of San Francisco
Heather Ward
Associate Provost for Global Affairs, University of North Carolina Chapel Hill
The API Advisory Board
The API Advisory Board plays a crucial role in providing API with tangible recommendations regarding academics, API's programming and policies, and Student Success initiatives. Members also periodically assesses API sites and individual programs.
Sara Branley
Read Bio
Sara Branley has been the Director of Study Abroad at Santa Clara University (SCU) in Northern California since 2019. Sara joined Santa Clara as the Assistant Director of Study Abroad and has been at SCU since 2016. Since becoming Director, she has focused on increasing accessibility, budget restructuring, codifying health and safety processes, developing strategic partnerships, and creating new student programming. Prior to SCU, Sara was a Study Abroad Advisor at University of California, Santa Cruz. In addition to study abroad, Sara's experience in higher education includes academic advising and career services. She holds a B.A. in Sociology from the University of California, Santa Barbara and an M.Ed. in Postsecondary Administration and Student Affairs from the University of Southern California. She served as Education Abroad Knowledge Chair for NAFSA Region 12 Northern District from 2015-2017. 
Sara's commitment to study abroad and international education come from her own impactful experiences as an undergraduate student. Sara is an API alum and went abroad her junior year to Galway, Ireland. She later returned to work in Dublin following graduation. One of things she enjoys most about her work in study abroad is getting to meet and collaborate with colleagues from all around the world to develop creative new programs and strategies to increase student opportunities abroad.
Mark Eckman
Read Bio
Mark started his career in education abroad in 2007 at the University of Wisconsin – Milwaukee. In 2008 he took on the role of Assistant Director of Global Student Services at St. John's University in Queens, NY. While at St. John's he was part of an effort to dramatically increase participation in education abroad programs, the result of which was a 400% increase over his four-year tenure at the institution.
In 2011, Mark returned to his hometown of Milwaukee and to the University of Wisconsin – Milwaukee (UWM). As the Director of Study Abroad he oversaw the Center for International Education's Study Abroad Office. With over 125 semester-long programs and portfolio of 40+ faculty-led programs, UWM offers education abroad programming for students across the curriculum. During his time at UWM, Mark has expanded access to programs for students, created a more robust emergency response protocol, engaged faculty program leaders from traditionally underrepresented academic areas, and positioned UWM as a leader in international education within Wisconsin.
Since 2017 Mark has also served as a Senior International Officer, providing oversight and leadership for the Center for International Education. As SIO, he has worked to more seamlessly integrate international students and strengthen the connections between incoming and outbound students. Mark is also directly involved in strategic planning and coordination of international education initiatives across the institution. In his time at UWM, Mark has worked collaboratively with faculty and senior administrators to connect with a wide array of international institutions, yielding a diverse portfolio of partnerships.
Mark's research interests include fiscal models for international education offices and programs, the establishment of reliable metrics for assessment – both for students and for programs – and the impact of motivation and self-efficacy in the identity development of study abroad participants.
Having studied and lived abroad, Mark is accomplished international traveler. His first international trip, at the age of five, planted the seed early. While in high school Mark studied for a summer in Seville, Spain, and as a junior at Beloit College he spent a semester in Quito, Ecuador. While completing a Master of Education in Educational Policy and Leadership at Marquette University Mark realized a way to combine his love of international travel and
intercultural exchange with his passion for working in education. When not traveling, professionally or personally, Mark is most often found spending time with his wife and two kids, exploring parks and other outdoor pursuits, and playing – or watching – soccer, whenever possible.
Dr. Godlove T. Fonjweng
Read Bio
Dr. Godlove T. Fonjweng is the Executive Director of International Programs at PVAMU. He earned degrees from Swarthmore College (B.A. in Geochemistry) and the University of Pennsylvania (M.S. and Ph.D. in Geology). He served on the faculty at Philadelphia University and was the inaugural chair of the environmental science program he helped found. He then returned to the University of Pennsylvania where he served as Assistant Dean for Academic Advising in the College of Arts and Sciences and Adjunct Faculty in the College of Continuing Education. He subsequently served as Special Assistant to the Provost and Director of Academic Advising at Cheyney University of Pennsylvania before moving to Wilkes University as founding director of the Center for Global Education and Diversity. He later transitioned to NY where he served as Hartwick College's Senior International Officer and instructor in the Honors Program.  He was later promoted to Assistant Provost for Global Education & Field Studies and retained his teaching responsibilities in the Honors Program.
Jason Kinnear
Read Bio
Jason Kinnear currently serves as Interim Associate Dean of Study Abroad & Exchanges at the University of North Carolina at Chapel Hill. Working in international education for over 20 years in ISSS, education abroad, and service-learning positions at several large, public institutions. These roles touched on all aspects of education abroad, including program development, administration, curriculum design and integration risk management, and leading programs abroad. Jason studied abroad in London as an undergrad, earned his MA Educational Leadership from the University of Northern Colorado, and is beginning the CHEI PhD program at Universita Cattolica del Sacro Cuore.
Cindi Lewis
Read Bio
Cindi Lewis attended Kent State University for her BA and University of Dayton for her MA, both of which are in English Literature.  Cindi entered the field of international education in 2002, and has experience working with incoming, outgoing, and ESL students. For the last 12 years, Cindi has worked primarily with outgoing education abroad students. Cindi has worked at universities in Ohio, South Carolina, Florida, Rhode Island, and France. 
Cindi has been at Bryant for 9 years, and during that time they have continued to grow and develop their program offerings. For a small university, Bryant sends 45-50 % of its graduating class on at least one international experience (pre-pandemic). In addition to her professional experiences, Cindi is certified in Cultural Intelligence and Unconscious Bias. 
Overall, she feels privileged to have traveled so extensively, and she looks forward to sending as many students abroad as possible. 
Whitney Longnecker
Read Bio
Whitney Longnecker currently serves as the Director of Study Abroad at Texas Tech University. In this role, Whitney leads all aspects of Texas Tech study abroad programming including student and faculty advising, program development, faculty training, crisis management and emergency response, and more. Whitney's personal study abroad experiences in England, China, Barbados, and Trinidad and Tobago ignited her passion for education abroad and led to her career in international education. She earned a M.A. in International Education for SIT Graduate Institute. Whitney has experience working with both higher education institutions and third-party study abroad providers including Central College Abroad, the Institute for Shipboard Education | Semester at Sea, and Penn State University.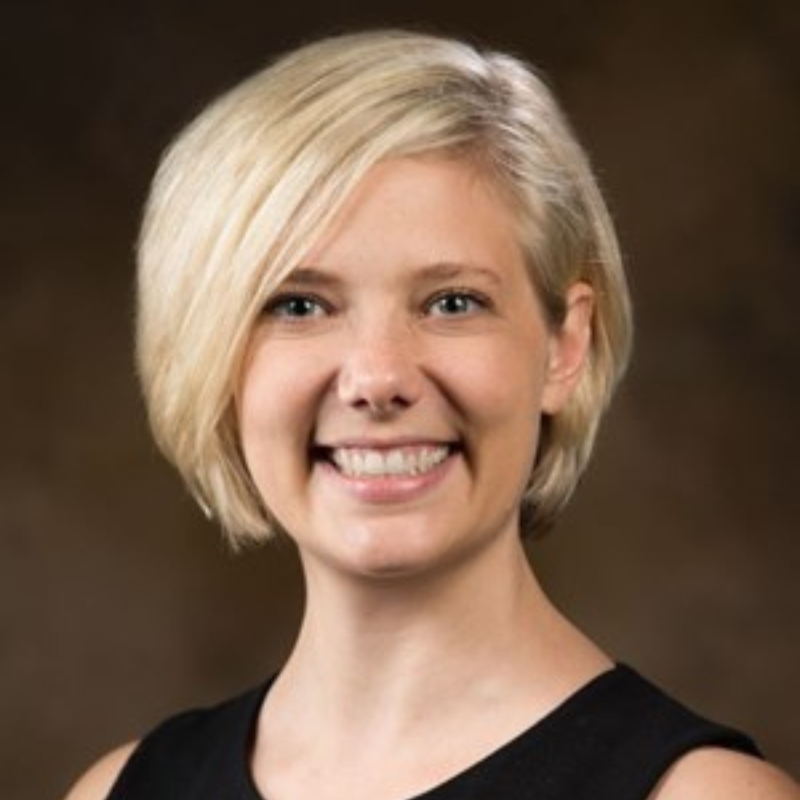 Sarah Malloy
Read Bio
With nearly 15 years in education, Sarah has stepped into increasingly complex and demanding roles since her early days of buying a one-way ticket to teach English abroad in Spain as a recent college graduate. In 2019 she was named Director of Study Abroad & International Exchange at the University of Arkansas-Fayetteville. Sarah helps sustain the internationalization efforts of the University of Arkansas by providing leadership and managing strategic initiatives of the university for all education abroad activities, including study, research, internships, and independent study abroad for undergraduate and graduate students. Additionally, she supports Graduate School & International Education leadership by enhancing fundraising and advancement strategies to close the financial gap through scholarships and grants for students with high need or from underrepresented communities in education abroad.
Hannah Nevitt
Read Bio
Hannah Nevitt (she, her, hers) is a Study Abroad Advisor in the Education Abroad Office at Western Washington University. She has been in the field of International Education for over 10 years. As a testament to Hannah's international education experience, she currently serves as a NAFSA Trainer Corps member, NAFSA Region 1 Mentor, and serves as a Gilman Advisor Ambassador for IIE and the US Department of State Bureau of Educational and Cultural Affairs. Hannah was also part of the foundational committee for Lessons From Abroad in Washington State. Hannah earned her BS in Psychology and a Masters in Higher Education Administration – Student Affairs from Washington State University. She is an API alumni, and as a first generation, Pell grant student herself, Hannah studied abroad with her twin sister in Rome, Italy during her undergraduate. After graduate school Hannah worked as an onsite coordinator for a Spanish Immersion program in Costa Rica. An advocate of the appreciative inquiry advising model for student engagement and outreach, Hannah is dedicated to increasing access to study abroad especially for first generation, high financial need, and historically underrepresented students.
Jamie Patterson
Read Bio
As the Director of Career Services and Student Experience for the Clemson MBA Program, Jamie  Patterson focuses on engaging with students specifically in the areas of career and professional  development. She runs the international internship program for the MBA and works closely with hiring  managers in Greenville's thriving business community to connect and place students for full time job  opportunities. Jamie teaches a course on Career Development where students focus on the  advancement and management of their career by concentrating on personal branding, reputation  management, interview preparation, and formulating their personal sales pitch. She also teaches a  Business Communication course where students analyze and learn techniques and skills for effective  business communication, ranging from interpersonal to mass communication exploring and examining  communication vehicles, strategies, and best practices. As a passionate career coach, Jamie takes great  joy in watching the Clemson MBA students succeed, while also helping her corporate connections find  exceptional talent for their organizations. 
Before coming to Clemson, Jamie served as a regional sales manager and senior marketing  representative for a medical imaging company and as an account executive for an IT consulting firm,  both based in Pittsburgh, Pennsylvania. As a fellow MBA who comes from a family of educators, she has  always had a passion for education and helping others succeed. Jamie is particularly passionate about  career coaching and assisting the Clemson MBA student population with assessing their goals and  landing a job that encompasses their interests, passions, and skill set.  
Jamie earned her undergraduate degree from The University of Pittsburgh and an MBA from Seton Hill  University and completed her Registered Corporate Coaching designation. She is a graduate of Clemson  University's Leadership Summit and a recipient of the Clemson University Board of Trustees Award for  Staff Excellence. Jamie serves on the Board of Directors for Upstate International and is an active  member of the MBA Career Services and Employer Alliance, Greenville Society of Human Resource  Management, South Carolina Association of Colleges and Employers, and is a certified community  educator for the Alzheimer's Association.
Megan Wood
Read Bio
Megan Wood is the Assistant Director for Off-Campus Programs at Dartmouth College.  A distinguishing feature of Dartmouth's program portfolio is our term length faculty-directed programming.  Megan coordinates a portion of the portfolio along with her colleagues and her primary responsibilities include overseeing the enrollment and onboarding process for students participating in domestic and international programs.  Prior to joining Dartmouth in 2018, Megan worked in University Relations for SIT Study Abroad and IFSA Butler.  She has a BA in International Studies from the Evergreen State College and an MA in International Education from SIT Graduate Institute.
Like what you're learning about API? Check out our
Careers